Autogenerated Daily / weekly / Monthly Reports
Automated Customer Payment follow-up
Automated GST Reports
Automated Customer Communications
System assisted Job Planning for improved efficiency
Lifecycle monitoring of important spares
Dynamic report generation
Customer-Audit friendly system
Easy to setup and start using
Access from PC/Phone/Tab
User friendly and intuitive Design
Custom built and personalised as per your requirements
YOUR BUSINESS WILL TRANSFORM WITH ERPMET
Maximum Control
With ERPMET, you can bring more discipline and control on your business processes. There will be less fire fighting and chaos.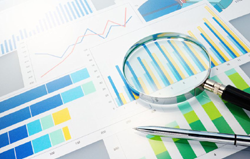 Business Metrics
With ERPMET, all the business related data is available on your finger tips. Make your decisions based on the factual data.
Boost Growth
With ERPMET, you get competitive advantage over competitors, improved profitability and skyrocket your growth.
Relax & Enjoy
Automate your business with ERPMET and let it work for you. You will have more time to relax and enjoy your life.
Operational Excellence
Improvement in productivity through use of systems, processes and tools which are a part of Erpmet as well as improvement of quality and customer service.
Managerial Effectiveness
Better decisions through better information availability, through knowledge of resources available at disposal, through ability to gain flexibility for deployment of the resources
Strategic Enablement
Get better business growth by focusing your attention on business innovation. Devote less time to the ordinary
FEW EXAMPLES OF MIS REPORTS
Sales Report
Top Ten Customers Report
Rework/Rejection/Debit note trends
(all/Furnace-wise/shift-wise/operator wise etc)
Preventive maintenance schedules/reports
Customer-wise outstanding report & aging reports
Cost-Analysis Reports
Furnace idle time reports
GST Reports
Life Tracking of Important Spares
(eg: Retorts, Oxy Probes, Heating Elements)
Custom Reports as per your requirement
ERP Modules
GIN

Production

Maintenance

Purchase

Quality Control

Sales

Accounts

Metallurgical Resources
Read More
---
Thank you for visiting erpmet.com.
Feel free to contact us by filling in the contact form or call us on the numbers provided below.
Office Address:
NextGen Heat-Tech Solutions Pvt. Ltd.
A2/803, Prestige Garden, Almeida Road, Panchpakhadi, Thane – 400601
India.
Phone:
+91  9819104563 /
---
We Are Always Ready To Help You!